1. Open System Preferences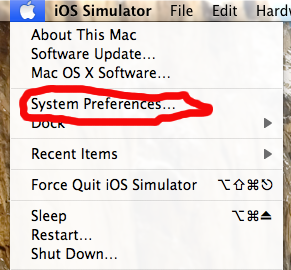 2. Choose Sharing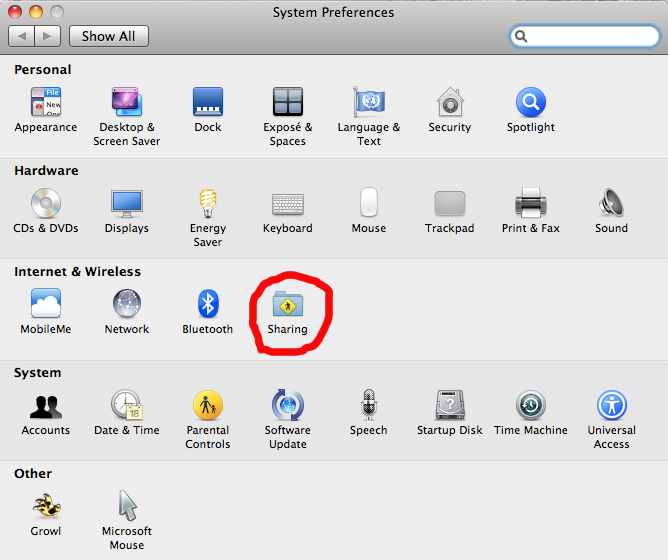 3. Turn On Screen Sharing. Make sure it's on and "Allow Access for all users" (especially if you are using Mac OS X Lion), then click on "Computer Settings..."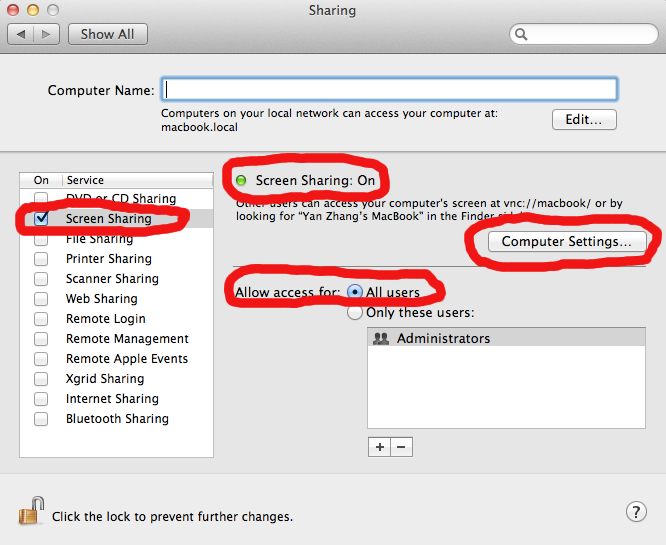 4. Turn on "VNC views may control screen with password" and give it a password. You will need this password when adding entry in the app.

If you have Mac firewall enabled, you might need to make sure it's not blocking connection.
System Preferences -> Personal , Security -> Firewall
If it's off, then you are fine and do not need further action on firewall; if it's on, click "Advanced" make sure you see "Remote managment allow incoming connections" has a green light, if not, uncheck "Block all incoming connections" and check "Automatically allow signed software to receive incoming connections".